Amerec AK series 7.5 Standard Steam Bath Generator
Amerec AK7 innovative soft steam, the feature provides the ultimate in steam bathing comfort. Steam generators are heat exchangers used to convert feed water into steam. Amerec ak7 steam generator is best for bathing and shower areas that are between 160 and 220 cubic feet. Before purchasing, measure the room and make sure that the room meets these requirements.
Steam generators have many benefits. Steam can be a good way of treating for those suffering from respiration problems. It helps to soothe and relax the muscles. Amerec ak7 is one of the best steam shower generators. Minimal temperature variations and an even flow of steam are the two most important traits of a perfect steam bath. Soft Steam function maintains the ultimate comfort zone and amerec's engineering provides both traits with its unique soft steam function.
What is Amerec's AK series generators?
Founded in 1987, Saunas.com is the Internet's premier supplier of the sauna, infrared and steam equipment, rooms, and accessories. Sauna.com was launched in 1997, as a fully functional website offering residential and commercial buyers, a one- stop shopping forum for Sauna. As they sell and ships directly through an online portal, they are able to offer prices in well below suggested retail. To Saunas.com guarantee is a true commitment. The mission of Saunas.com is to provide the products and support customer need to achieve the ultimate sauna experience.
Features of Amerec's AK series generators
The AK uses full power to quickly heat up the steam room to its present temperature. Then it cuts power to half its elements, resulting in the consistent flow of soft billowing steam, and more stable temperature. The factor most affecting steam bathing comfort is minimal temperature fluctuations. AK generator features the superior performance with the soft steam element switching. Thus maintain a consistent and comfortable steam bath environment.
AK generator has a warm start optional control that keeps water in the tank pre-heated. When warm start is activated, steam output begins in 60 seconds, and when it is disabled the generator will have the normal heat up time. AK generators have a standard manual drain valve with an optimal automatic flush system. The steam heads, of Amerec cool touch, ensure each steam bath is a safe and pleasurable experience.
Features of Amerec AK7
The high- quality Amerec ak7 steam shower generator is made from solid stainless steel.
No need to clean the unit as the stainless steel will prevent mineral build up.
The heavy duty and high durable heating elements in this steam generator are fully serviceable. This ensures easy maintenance of the unit.
Using the least amount of energy, the water in the tank will heat up as quickly as possible. The unit is designed in such a way.
The generator offers the option of choosing a warm start feature.
Can choose an automatic drain system, but this does not come with the generator as standard.
The generator comes with clear installation. So you will be able to install this unit for yourself, saving money on hiring a professional.
Offers a limited lifetime warranty, which will protect this steam shower generator , against manufacturer's defect.
Amerec AK7 – Advantages of Steam Generator
There are many steam generators available in the market in various sizes. They are convenient because they can be fitted horizontally or vertically and useful for both residential and commercial use.
Operating Speed: Steam Generators heat water quickly. It is an ideal option, for those who want a minimal period between start- up and the flow of hot water.
Temperature Control: Modern steam generators have controls that allow the user to control the
temperature from the outset.
Fuel: The generator can be powered by a combination of fuels. So you have the option to choose the type of power which best suits you.
Ease of operation: The basic controls of a steam generator make it easy to use. It has simple controls to turn it on and off and you can easily regulate the temperature also.
Cost: The ability to fit these generators alongside existing fixtures makes them easy and cheap to install. They have a low running cost.
Efficiency: Steam generators require only a small amount of fuel to keep them running. They make your home more eco-friendly and reduce energy expenses.
Water Pressure: Steam generators create strong water pressure than a standard boiler shower unit. Even if the generator is fitted in a low position, it eliminates the chance of reduced water pressure.
Amerec AK7 Instructions Manual
To reduce the risk of injury:
Do not permit children to use.
Be careful, when entering or leaving, because the wet surfaces of steam enclosures may be slippery.
The steam head is hot and don't touch the steam head. Avoid the steam near the steam head.
Limit your use of steam to 10-15 minutes until you are certain of your body's reaction. The sustained use of the steam system can excessively raise the internal human body temperature. It may impair the body's ability to regulate its internal temperature.
Pregnant women should consult a physician regarding correct exposure. There is a possibility of fetal damage, during the early months of pregnancy, due to excessive temperatures.
People having the following heath problems should consult a physician before using a steam bath:
Heart disease
Obesity
Low/High Blood Pressure
Circulatory system problems
Diabetes
Persons using medication should consult a physician before using a steam bath. Some medication may induce drowsiness, while others may affect heart rate, blood pressure, and circulation.
Amerec AK7 customer reviews
Customers review is that Amerec ak7 is a great quality steam generator. The product with the auto drain kit and the control unit is a great one. They say that the unit pours out the steam very steadily and conserves energy once it is steamy. Customers are happy with the new unit of Amerec ak7, as it is lighter, smaller and works great. Customers using the product for a long time claim that they rarely need to service the unit. They have a very good opinion about the technical staff.
The only one negative review about the product is that it is an Ok unit but very deceptive.
Conclusion
Amerec's AK series generators are engineered for performance and reliability. The innovative soft steam feature provides the ultimate in steam bathing comfort. The Ak Series generators are for commercial and residential use. They use Soft Steam Element Switching Technology. It has removable heating elements, and has a computer controlled circuit board, and requires Amerec controls. The product meets UL's requirements and has UL Listed Certification.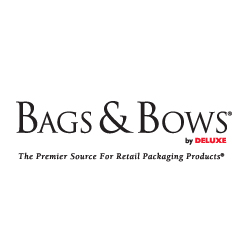 Buy jewelry gift boxes from Bags and Bows online! It looks pretty and comes in excellent packaging at an affordable price tag. Look for the features on Black Jewelry boxes, backed by positive user reviews…
You know Auxx Lift home storage systems are perfect for easy access and storing. Not time consuming and reduces the dangers of lifting the items by climbing a ladder. Check out everything at this place.