Coccoina Glue Stick
Use eco-friendly glue stick called Coccoina Glue Stick available here.

Avoid getting stuck with an ordinary glue stick when you have environmentally friendly Coccoina Glue Stick for school, office or home use. This school supply is must because it is safe, non-toxic and easy to use. Keep reading to know about the complete Coccoina Glue Stick Review.
Coccoina Glue Stick Product Description
The Coccoina Non-Toxic Glue Stick is environment-friendly and is safe for your kids. It is non-solvents & petroleum free product that is easily removable with water. This is compact, an extremely easy to use the product and made of an environmentally friendly polyvinylpyrrolidone formula. Best of all it has a wonderful almond fragrance that smells like Italian Marzipan, an almond-based confection popular in Italy for making sweets.
This Glue Stick would be perfect for eco-conscious kids, teens, parents, offices, or anyone into making eco-friendly crafts. Available in 10, 20, and 40-gram sizes, it can easily and quickly glue paper, cardboard, photos, clothes, etc., either at home, school or in the office. Stick with your goal of using environmentally friendly products with Coccoina Glue Stick.
Coccoina Glue Stick Features
Safe & Non-Toxic
Solvent Free
Petroleum Free
Acid-free
Easily washes off with water
Made from almond oil & potato starch
Sweet Almond Scented
Eco- friendly and Safe for Kids
Made Exclusively in Italy
Available in 10g, 20g, and 40 g or sold in box of 10 counts (40g), 20 counts (20g), and 30 counts (10g) or Jumbo pack containing one 10g and one 40 g
Prices start from $2 to $67
10g Dimensions – 46 x29x20 cm
Coccoina Glue Stick Function
You can have a thin spread of this glue which works well on paper, photos, clothes, labels, or any art project. Perhaps its most helpful feature is the tiny brush that comes tucked away inside. It is functional on any surface where you require a smooth spread of paste. This miniature aluminum paintbrush has tiny pig hair bristles. In addition, it leaves no clumps which otherwise may require to smoothen using your finger.
This non-toxic glue is solid but has a consistency that's neither wet nor dry. It comes in a container to offer mess-free use and storage to last up to a year.
Coccoina Glue Stick Ingredients
Potato starch is the base ingredient in this Glue Stick. It comes from the root tubers of the potato plant, the leucoplasts. It comes from the gluten-free recipes and kosher foods, extracted by crushing potatoes and releasing the starch grains from the destroyed cells. The high viscosity and low gelatinization temperature make potato starch complementary to glue. Glycerine, the second main ingredient, is odorless, colorless and soluble with water. It tastes sweet and works as the thickening agent in this paste.
All ingredients for the glue come from Europe. The tin container and brush are made of European aluminum and manufactured in Italy in the company's production plants in Voghera.
Coccoina Glue Stick Use and Care
This glue works well for any paper-related task. Keep your photos together in an album for scrapbooking or paste receipts for accounting records at home or office or use for cardstock, and more.
If the glue hardens a bit in its tin, you can easily soften up again. Scoop it out and gently heat in a saucepan with a small amount of water. When it turns slightly liquid, pour it back into the tin, and allow it to rest. Now it is as good as new, and without affecting its adhesive quality.
Coccoina Glue Stick – Where to Buy?
Well, this popular glue stick that is safe and not- toxic is available online at many stores such as Amazon, theultimategreenstore.com, buygreen.com and more. Browse for the product and a long list appears, select the best option at best price. Schools and offices can buy them in bulk to save more.
Coccoina Glue Stick Customer Reviews
Coccoina Glue stick is exquisite, versatile and acid-free which is useful for a variety of projects. Moreover, it is safe to use for children. They should not eat the stuff, but if they do, no big Deal as all the ingredients is non-toxic, solvent-free, and not dangerous.
J. Holmes says this is a great product which doesn't ball up on the paper like most other glues. It dries clear and if you give the paper a generous coat it will hold very, very well. The bonus point is a great aroma. It is highly recommended for any artist or scrapbooking expert. Though she says it is slightly expensive for classrooms or bulk applications but great for the mixed-media artist and other solo endeavors.
Coccoina Glue Stick Conclusion
The aforesaid review makes it easy for you to know why Coccoina is a favorite with both kids and adults. Non-toxic, non-solvent, acid-free, almond scented, made with almond oil & potato starch makes it a great addition for the classroom, office or scrapbooking. Grab one today and achieve ultimate projects.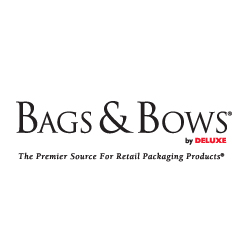 Buy impressive gift certificate holders and gift card holders from Bags and Bows online. Perfect and safe for any occasion. They are attractive to look, presented in metallic envelopes and gift card boxes.
Auxx Lift easy storage Amazon! Are they cheap? What about the discount, promo offers offered by the site? Is purchasing at Amazon safe? Look on for the major deals and shipping charges available for Auxx Lift Amazon.